Below are the audio projects that we have been proud to create the audio performances for. Some have been donations towards the world changing qualities of the work and others commissioned work by the authors.
Disenthrall, Patrick, and Kason do not necessarily endorse the contents of these works. Patrick has compiled his thoughts on the various works here:
Defending the Undefendable 2: Freedom in all Realms by Walter Block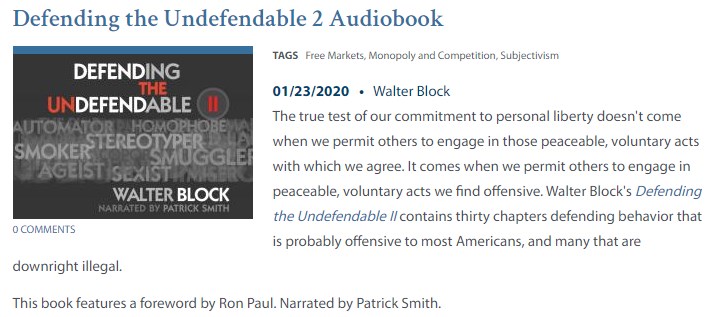 No ©. Intellectual Property is an invalid form of property.